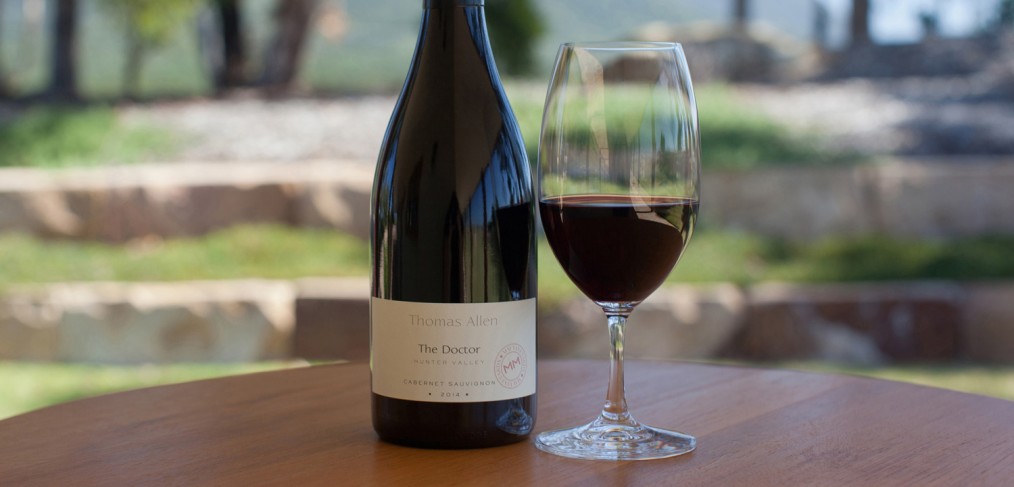 Did Somebody Say Doctor?
The much anticipated release of the 2014 'The Doctor' Cabernet Sauvignon is here! Here's why it is so special…
The 2014 vintage is now regarded as the best vintage of the new Millennia, and certainly the best since 1965!
2014 presented near perfect ripening conditions after some heavy spring rains. Following spring, summer gave us plenty of sunshine and clear dry days during January and February – thus creating Cabernet fruit of very high quality, optimum ripeness and flavour, with clean and perfect bunches – perfection in every sense.
The wine exhibits fragrant aromas of black cherries and black currants, with a hint of green olive and spice from the French Oak puncheons. The palate does not disappoint with a liveliness and richness of fruit typical of a great year. The soft palate is layered and textural with black pepper and liquorice tones. It is beautifully balanced with a firm soft finish.
Marrying together the perfect growing conditions of 2014, with the old Cabernet vines from our famous Moon Mountain vineyard has produced the most exquisite Doctor Cabernet so far.
We only produce very small quantities of The Doctor, so small in fact that only 240 six packs are in existence of this 2014 vintage, so get in early as we don't anticipate this wine to last very long.
This wine is a great accompaniment to our resident chef Julz Van den Berg's Rosemary, pepper and garlic crusted beef fillet. Try it today!